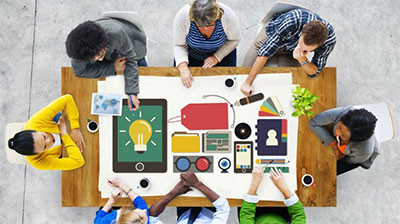 Our holistic branding and marketing services includes every aspect of online marketing including:
Search Engine Optimization
Social Media Marketing
Search Engine Marketing
Web Analytics
A bit about the credentials of Peregrine Info World
Our professionals are thoroughly aware of the basic difference between branding and marketing. Branding, in fact, is a process which goes beyond just the marketing of your products. While marketing a particular product is a time-bound affair, branding is a long standing process. It isn't only about fixing prices and zeroing in on target audience. Branding is all about establishing the "face" of your business online. Your brand remains the crucial player connecting you to your audience. Is your "brand" synonymous with trust, reliability and quality? It's your brand identity which brings (or doesn't bring) your audience to your products. Your marketing efforts are seriously hindered without a proper brand name.
Peregrine Info World, with all its services, offers you complete assistance when it comes to establishing your brand name. It does not matter whether you are initiating your online marketing campaign or are willing to improve on your already existing online presence—Peregrine Info World will help you. You have access to extraordinary expertise here.
Our professionals not only have the required degrees in digital marketing and SEO but also an unmatched ability to predict upcoming trends and quickly adapt themselves to the same. Contact us with all your branding needs and find out about our marketing leading price brackets as well.
We will put our best foot forward to offer you a "digital" face which is hardly matched by your rivals.